The Law firm ROLLAND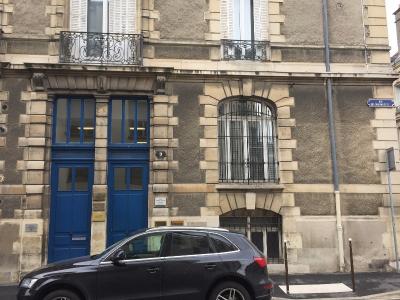 The Law firm ROLLAND, situated right in the heart of REIMS, behind the Cathedral, attempts to answer your questions in labor law, in right of the family, in criminal law, in commercial law and company law as well as in contract law and law of the real estate. The team of lawyers, the jurist and the assistant are always hereto listen and proceed to protect and defend your interests.
Maître David ROLLAND
Lawyer associated
Lawyer since 1998, begins its activity essentially with the advice in labor law with SMEs/SMIs. He bases his own Cabinet in 2004 with an activity resolutely centered on the labor law.
To answer the set of the needs for his customers, he decides to associate to Master Pauline COYAC.
The Cabinet also intervenes in the right of the family, the general criminal law and the criminal law of the affairs, the civil and commercial law.
Master Pauline COYAC
Impossible de trouver l'image d'origine (/NFS/web/cabinet-rolland-avocats.fr/www/photos/img_5522.JPG)
Lawyer associated
Holder of a Master II criminal law and criminal sciences, Me COYAC makes available her skills to our clientele for every type of dispute. Possibility of intervention with the Legal aid following your means-test.
Impossible de trouver l'image d'origine (/NFS/web/cabinet-rolland-avocats.fr/www/photos/armelle-002.jpg)
ArmelleVernet
Jurist
Corinne BRIDOUX
Assistant
Si vous souhaitez ne pas avoir une interligne appuyez sur SHIFT+ENTER